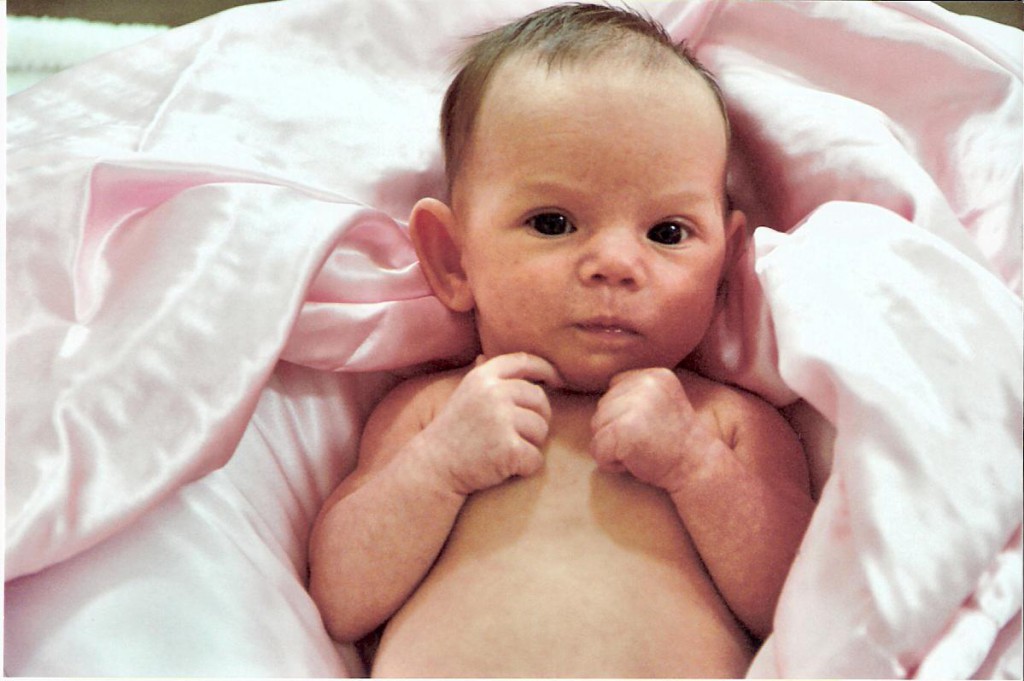 Do you have children? Do you have one on the way? Is this your first? Are you concerned that you won't have enough time to workout? Or have you already stopped? Many couples  go through a tough transition after childbirth. Sleep schedule?…yeah right! Meals? Maybe  something quick here and there when you aren't changing a diaper, feeding the baby,  giving your little bundle of joy a bath, or just standing there staring in amazement at the little person you have brought into this world. Exercise? Believe me you will feel like you run a marathon just about everyday, but following a structured workout…maybe…but that depends on two things…we will talk more about this in a little bit.
When I think back to a little more than six years ago when my daughter was born, I remember the sleepless nights of trying to get her to feed, changing diapers at all hours, and catching those naps with the little one tucked into my chest. I don't know how we made it through the first three months, but somehow we made it. All I can tell you is at that time, I didn't even think about working out, I was too busy enjoying the new life that we were blessed with and that was exercise enough or me, or was it?
I wish I had known then a little more about what I know now. Working out and eating healthy provides you with more energy and coping mechanisms to get through tiring and stressful situations. Parents, new or old, it is important to take care of yourselves so that you can take care of your new found joy! Eating fast food, neglecting exercise, and lack of sleep will quickly take its toll on your psyche, body, and immune system, not to mention just plain can turn your life upside down. This is why I am recommending that you have a plan. The plan is simple…It Takes Two…work with each other. Remember that you are a team and teammates work together towards a common goal. The goal here is to foster a healthy and fit family. Carrying out the plan? That is where the work lies, but there is hope, and where there is hope, there is a way.
These are the three vital behaviors that have been linked to making successful changes in peoples lives who make the decision to get healthy and fit:
1) Make the decision to eat healthy together. No matter what make the choice to make better decisions when it comes to your nutrition. Cut out fast food completely. Do not drink Diet drinks. Cut out anything processed, modified, or artificial. Start drinking water with lemon – it will help with the transition.
2) Get involved in a workout program. Whether it be joining a Gym, getting on your bike, running, swimming, or deciding to take on The Beachbody Challenge*, making the commitment to workout at least five or six days a week is crucial to getting and maintaining a fit body. Not to mention the endorphin release from working out helps to make you feel better about your day. The end result is that you will actually increase your energy level through a regular exercise regiment.
3) Plug into a support group to stay accountable. Activity breeds activity. The more people you interact with who share a common goal, the better chance you have of keeping with the decision that you have made. Work together with your partner to schedule times when you can alternate your workout so you can make this happen. I know this is difficult, but where there is a will there is a way. You will get creative if you want it bad enough. Connect with like minded friends and family members who share in your commitment to reach your goals. Surround yourself with positive influence. It will help you and your family grow into a healthy and fit one physically and mentally.
It may sound super simplified, but really it can be that simple if you decide to make the commitment to allow yourself a chance to succeed. You just need to do it.
Now after reading this, let me ask you a question, have you ever considered making nutritional changes to your daily diet, starting a workout program, or becoming part of a peer group intent on becoming healthier and more fit? I did, and I found Team Beachbody which has all three and much, much more. Click this link if you are ready to make the decision to work towards a healthy and fit life for you and your family. You can also email me at fityak@omcg.net and let me know you are interested in learning more about the opportunities that Team Beachbody has in store for you!
Decide. Commit. Succeed.
* The Beachbody Challenge is a 90 day commitment to Nutrition and Fitness. It includes Shakeology and a Workout program such as P90X, P90X2, Insanity, Turbo Fire, Brazil Butt Lift, Slim in 6, or Body Beast, to name a few. Information regarding the Beachbody Challenge is available at www.beachbodycoach.com/rolson.