TriCore – Results
May 28th was my last day of the TriCore Workout. I took a huge gamble with my 2013 Triathlon Season when I agreed to test out the TriCore Program with the EVOcx  in lieu of traditional training. In order to determine the effect the program had on my Strength, Endurance, and Balance (as well as my cycling), I completed some tests to set a baseline and then to compare against the results after a month of using the program. It looks like the program paid off! The comparisons are included here:
On May 29th I Cycled 46 Miles. I completed this exact ride a few days before beginning the TriCore program on April 28th "Sunday Sunny Sunday". For the entire month I discontinued taking the AcidCheck Caplets as a supplement but I continued to add AcidCheck Granules and Pink Himalayan Salt to my water during workouts as well as followed the workout with my recovery drink – P90X Results & Recovery Formula. The only difference between April 28th and May 29th was there was significantly more wind on May 29th. With that being said, I completed the overall ride faster on May 29th than on April 28th by 5 minutes and 15 seconds with Personal Records on several sub-segments of the ride. Here are some screen shots from the two rides.
April 28th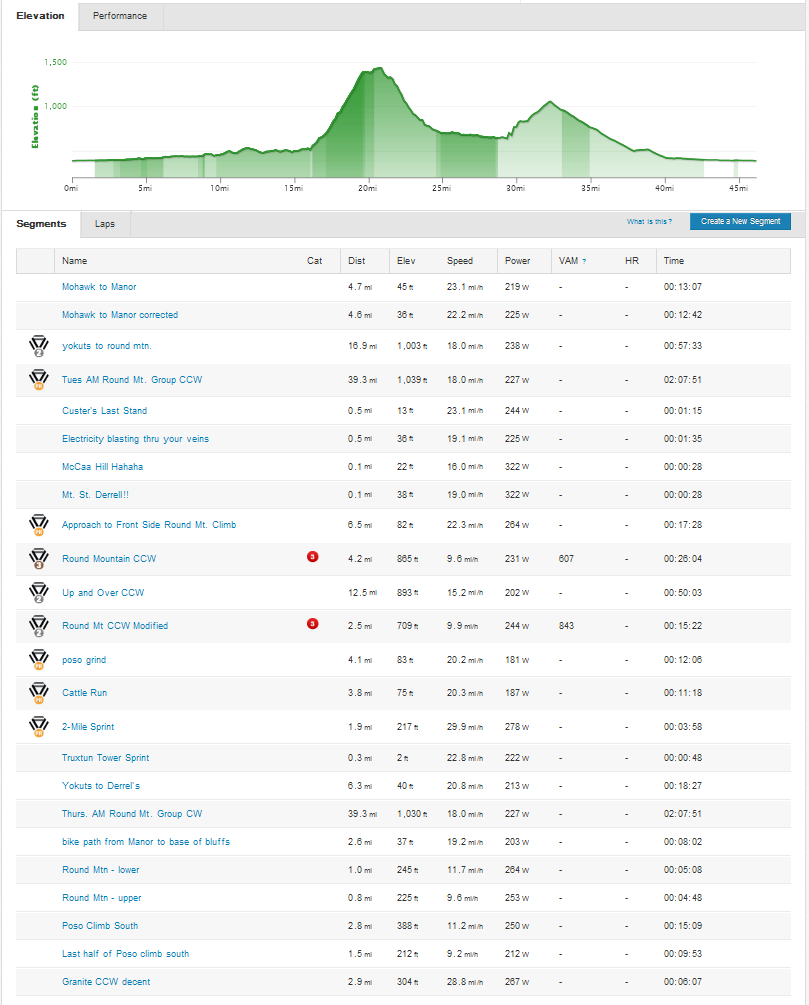 May 29th
If you look at the differences between the segment times you will see significant changes during the past month. I have only used the TriCore Program and a few swimming days (when the program called for Rest or Active Rest) and one bike ride for training. I competed in two triathlons during this training, one on May 5th and the other on May 11th.
On May 30th I tested my Endurance, Strength, and Balance (Core) by repeating measuring activities that I had previously completed on April 29th. See TriCore Day 1 of 28 for information. The test was to run my fastest mile, max out my push-ups in 2 minutes, and max out my sit-ups in 2 minutes. Results as follows:
April 29th:
Mile – 5:49 / Push-ups – 59 / Sit-ups – 51
May 30th:
Mile – 5:50 / Push-ups – 73 / Sit-ups – 60
The increase in Strength (measured by Push-ups) and an increase in Balance – Core Strength (measured by Sit-ups) is notable. I am attributing my slower mile time (by 1 second) to fatigue from the prior day's bike ride. My legs were burnt toast. Not having taken AcidCheck Caplets for a month has definitely reduced my body's ability to recover from activities of exertion.
Based on my results from cycling, push-ups, and sit-ups, I feel that the TriCore Program has indeed helped to increase my abilities as an athlete. I will continue to work in the EVOcx into my triathlon training. Thank you Relay Fitness Group and Master Trainer Jack Nunn for putting together such a useful program!