Wednesday, October 22, 2014
Change in schedule today! Picked up the kids from school. They were hungry so we grab something to eat. I forgot to order something and played cleanup on whatever they didn't eat. Then time for homework and building a couple cars for them to sit in at their Awanas Class tonight. They were having a drive-in theater where they sit in their box cars and watch a movie. We had fun making them!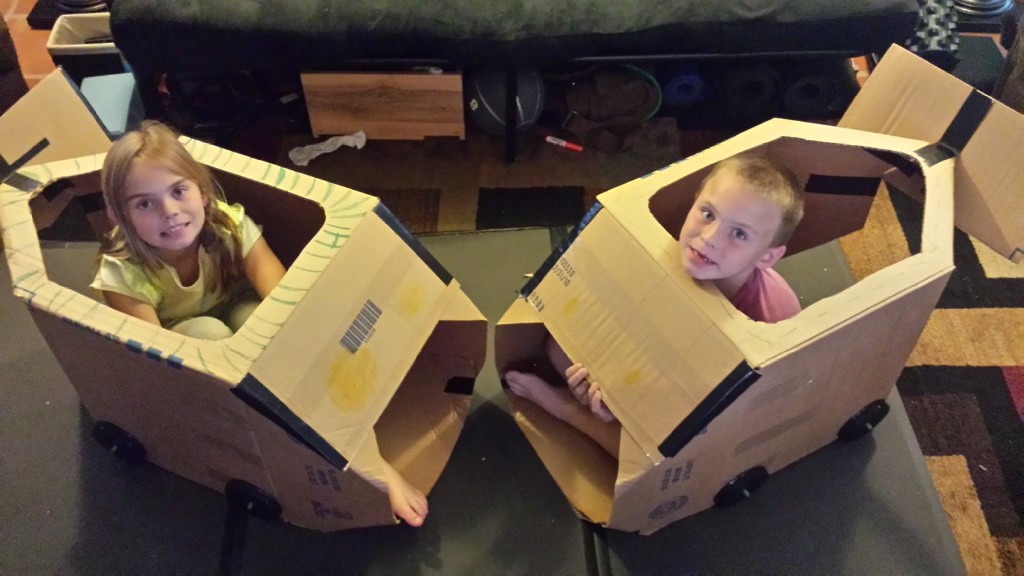 Got in some time on the Falco V just as the sun was going down. That felt nice. Got a little dark at the end 🙂 Finished up in time to get asked out for Sushi. I Love Sushi! I didn't eat enough at dinner though. Should have gone for some sashimi. Oh well, peanut butter and almond protein works too!
Morning Weigh-in: 175
Breakfast: Chocolate Shakeology with Beachbody Vanilla Whey, 2 – Slimming Formula, 2 – Cordastra, and Coffee
Lunch: 2 Pieces of Chicken Quesadilla
Snack: 2 Breaded Chicken Bits
Pre-Workout: Energy and Endurance Formula
Workout: Cycling 18.6 Miles
Post-Workout: P90X Results & Recovery Formula
Dinner: 1 Fresh Sushi Roll and Cucumber Salad
Workout: P90X2 Recovery + Mobility
Snack: A Handful of Almonds, 2 Peanut Butter Sandwiches, and Pretzels