Triathlon Training Log – May 3, 2014
Morning Weigh-in: 170
Breakfast:  3 – AcidCheck Caplets, 2 – Slimming Formula, 2 – Cordastra, 2 –  Vector450, and Chocolate Shakeology
Lunch: Salad with Chicken
Workout: Cycling 4.5 Miles and Cycling 36.6 Miles added AcidCheck Granules and Pink Himalayan Salt to Water
Post-Workout: P90X Results & Recovery Formula
Dinner: Steak, Potatoes, Artichoke, and Bread
Dessert: Chocolate Chip Cookie Ice Cream Sandwich
Snack: Glass of Orange Juice, Glass of Unsweetened Almond Milk, PowerBar Protein Bar, Bag of Popcorn
Recovery: 1 Hour on Rumble Roller
What an awesome day! Spent the morning with the kiddos. Took Davis to Tee-Ball! He played so good! Here is a little YouTube video of him playing First Base  http://youtu.be/MYp4ZmNRCc4 Good stuff!
After Tee-Ball we grabbed some lunch and it was time for the kids to go up to Grandma and Papa's house while I went for a little ride. I received my replacement seat post from Falco Bike and couldn't wait to get Bucephalus dialed in. When I received the bike, I cut the seat post too short before fitting and severely handicapped myself. Proper bike fit is so important for your body mechanics. I couldn't wait to be able to ride this majestic beast without having to go get a massage because my body was in the wrong position. It has kept me from riding, but at last the waiting is over. I don't think I'll have a problem making up for lost time 😉 Thank you Binny for getting me that replacement post so fast! You are an amazing sponsor!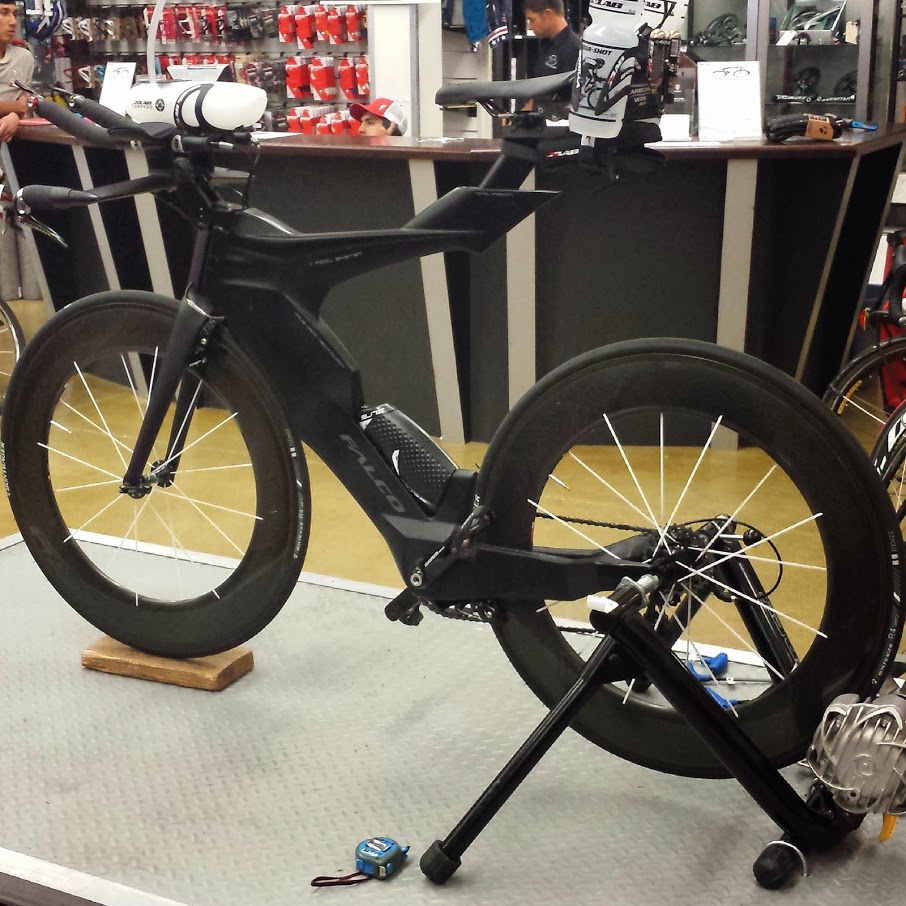 A special thank you to ActionSports for taking on the bike build and getting me dialed in today! You guys are amazing! Riding today was awesome and so much more comfortable and enjoyable!
Disclaimer: As a triathlete, I am not eating with the intention of weight loss but rather to maintain weight and fuel my activity. If you are not as active as I am, please don't use my nutritional intake as your model. If you would like help finding out a meal plan and workouts that would be good for you, please don't hesitate to text or call me at 775-722-8184 or Facebook me at www.facebook.com/fityak. Looking forward to hearing from you!