Have you ever been riding a bike and felt uncomfortable sitting in the saddle? Even worse, have you been riding your bike and become numb in your crotch area or into your extremities? Chances are you are suffering from the result of pressure on the perineum and you should know, this is not a good thing for any of us, and can lead to bicycle seat neuropathy.
"Bicycle seat neuropathy is one of the more common injuries reported by cyclists. The injuries and symptoms are due to the cyclist supporting his or her body weight on a narrow seat and are believed to be related to either vascular or neurologic injury to the pudendal nerve."  "The pudendal nerve exits the canal ventrally, below the symphysis pubis, and innervates the genital and perineal regions." ~ http://www.rido-cyclesaddles.com/bicycle-seat-neuropathy-c274.html (check out this article if you want to know more)
Luckily, biking industry companies have heard the call and are addressing the sitting issue. Alleviating the pressure on the perineum is at the forefront of saddle design. As far as I can tell, all of the manufacturer's are on board.
The following excerpt from www.imseat.com explains the crux of the issue for both men and women:
"On an annual basis, bicycle riding involves several hundred million people worldwide. Studies have linked perineal pressure caused by straddling traditional bicycle seats to numbness, urinary tract and yeast infections, prostate inflammation and impotence. For male riders, in addition to the discomfort and numbness associated with a traditional saddle, there is an increased susceptibility to restricted blood flow, which can lead to arterial occlusion and permanent erectile dysfunction. For women, the restricted blood flow and hardening of the genital arteries can lead to an inability to reach orgasm. It has been found that as little as 11% of a person's body weight can compress the genital artery!" (source – http://www.ismseat.com/technology)
As you can see, it is super important that pressure to the perineum be relieved. Unless your bike has a seat that resembles one of the following, I highly recommend that you go to your local bike shop and ask for options the first chance you get!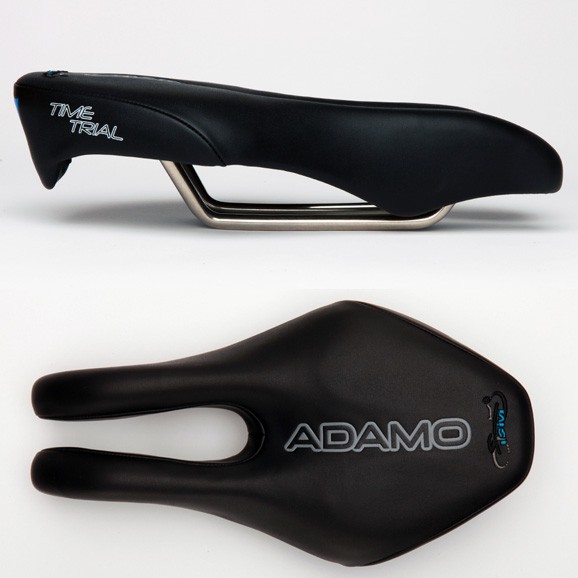 http://www.ismseat.com/saddle/adamo-time-trial
http://www.bontrager.com/model/09862 This is the seat I use. I got mine at Action Sports!
http://www.bontrager.com/features/hilo_rxl_speed_dial
http://www.selleitalia.com/se_it3/prodotti/road/pagina_max-flite/
Interesting article from NIOSH (National Institute for Occupational Safety and Health)
http://www.ismseat.com/files/WS_no_nose_2009-131.pdf
Other articles on the subject:
http://www.bycycleinc.com/pages/lowe_4_saddles.pdf
http://www.ncbi.nlm.nih.gov/pubmed/15179177
http://www.rido-cyclesaddles.com/get-that-pressure-away-from-your-perineum-c267.html
Happy Riding!