So much has happened since the last time I posted something in here. Seems like forever! Here is a quick recap of where my life has taken me over the past twenty months.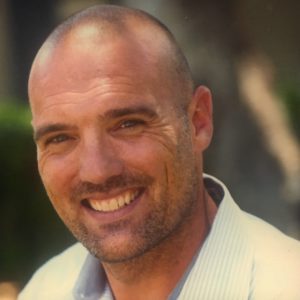 In August of 2017 I embarked on my new journey as a full time business teacher with a Preliminary Career Technical Education (CTE) credential teaching Virtual Enterprise, Business Leadership Development, and Keyboarding (Typing and Computer Programs) at East Bakersfield High School. This allows me to use my experience in business as subject matter competency to teach students about business. As is typical being a new teacher, schools seem to always try and add coaching to the list of duties. Knowing that my life would already be crazy with being in school to clear my credential in business and math as well as taking courses to clear my CTE credential as well, of course I jumped at the opportunity when they said they would like me to take over the cross country and track programs because I am crazy like that.
After an amazing first year in cross country, Virtual Enterprise, and track wherein I was lucky to have the honor of working with some amazing kids. Since I was introduced to a life in education, from starting out as a mentor, to becoming a substitute teacher, to now working full time and coaching in high school, I have felt this sense of fulfillment in my career choice that I never really felt in construction management. Luckily, I was asked to return for another year. I love what I get to do! Regardless of how much work it has been to get to this point, I can honestly say it has been worth it!
Now I am halfway through this school year. I am finishing off my credential classes, working towards clearing my CTE credential in business and construction, single subject business, a supplementary in math, and a Masters of Education in Teaching Math. Facilitating the Virtual Enterprise class and coaching are my outlets. I love helping the students and student/athletes work towards being the best they can be in the classroom and on the field. I truly believe that I am where I am supposed to be right now and I am looking forward to being in this role for years to come!