Thursday, November 6, 2014
I'm gonna talk about my bike for a minute. First let me say how thankful and honored I am to be riding such an amazing machine. The Falco V is a phenomenal bike and I couldn't ask for a more amazing sponsor than Falco Bike. Truly a dream come true for me.


For the past 6 months or so I have been riding with the stem rotated up which allowed me to ride a little higher but not as aerodynamic. (See picture below – Notice elevation of neck)


I had been planning on rotating the neck down to improve my aerodynamic positioning, but when I made the adjustment (was planning on reducing my elevation incrementally by a centimeter at a time and ease into a more flat position) and went to test the tension on the handlebars, the downward thrust popped a bolt head. Needless to say, that was not a good day for me 🙁 But the guys at Falco Bike are awesome and Fed-Ex'd me a new stem, which I received on Wednesday! Of course I couldn't wait to put my bike back together and get out for a ride. I popped the stem back on and went to loosen the bolts on the elevation adjustment and found that one of the bolts was stripped where I would have inserted the allen key (Hex Head Wrench) preventing me from adjusting the height.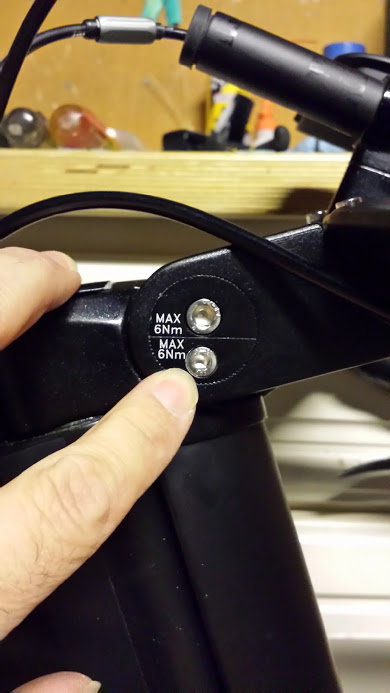 After trying to loosen the bolt with no success, I decided to just give the fate suggested position a try. Coming down about 4 centimeters and forward about the same, this is what the new configuration looks like. Its not extreme, but definitely more aerodynamic.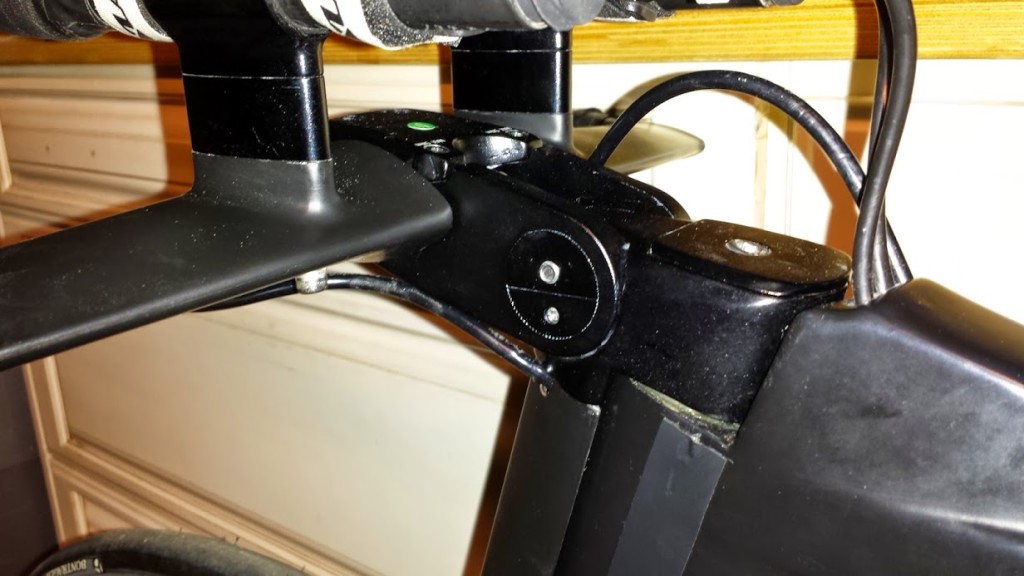 So what did I find as I began my ride? I found that in the new, lower position I opened my chest, flattened my back, rotated my hips, relaxed my abdominals a bit, and engaged my hip flexors. Its weird, but I felt more comfortable even though I was a bit fidgety in the saddle (but that could be because I haven't ridden in a week or so). My shoulders no longer shrugged to achieve a more aero position and that allowed me to relax my neck and shoulders. The result? I threw down my second fastest time for 25.8 mile segment 1:05:02 only 2 minutes off of my PR of 1:02:58 (June 11, 2013). Happy dance! Looks like all of that Rehab, P90X2, is starting to pay off 🙂
Training:
Cycling 29.3 Miles
P90X2 X2 Yoga
Supplements:
Shakeology, Beachbody Whey, Slimming Formula, Cordastra, Super Suma, Energy and Endurance Formula, and P90X Results & Recovery Formula