I had a feeling I wasn't going to like the news I was going to get today regarding my neck and my back. Everything feels off and the nausea from the headaches has been getting worse. The tightness in my back wont release even with foam rolling. It is as if my muscles have finally revolted against my skeletal system and said we are tired of holding you together! Well here is the result of my x-rays: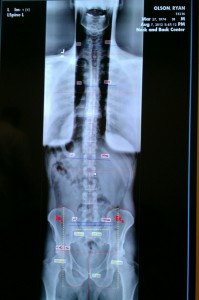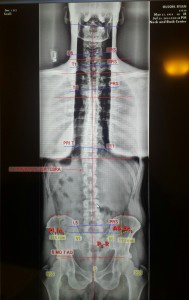 Looks like waiting two years to address the issue was too long.
Time to put humpty-dumpty back together again in time for Ironman Lake Tahoe! Looking forward to getting back into the groove with the P90X Library (P90X, P90X2, and P90X3) too!
Morning Weigh-in:  168
Breakfast: 2 – Activit, 2 – Slimming Formula, 2 – Cordastra, and Chocolate Vegan Shakeology with Vanilla Whey and Cinnamon
Lunch: Salad with Chicken
Dinner: 4 Fish Tacos with Cilantro, Pico De Gallo, Chipotle Sauce, and Tapatio

Ended the evening with a severe migraine and productive nausea. 🙁 Dang. And those tacos were excellent. What a waste. :-\