Insanity: The Asylum (Rnd. 2) – Day 16 of 30
B – AcidCheck Caplets, Chocolate Vegan Shakeology and Cinnamon, Activit, and Cordastra
W – Cycled 29.8 Miles added AcidCheck Granules and Pink Himalayan Salt to Water
S – P90X Results & Recovery Formula
L – Coffee, Club Sandwich
D – Homemade Hamburger, Fries, Corn on the Cob
W – Insanity: The Asylum Vertical Plyo added AcidCheck Granules and Pink Himalayan Salt to Water
S – Chocolate Chip Cookie, Small Piece Angel Food Cake, String Cheese, and Orange Juice
Great ride this morning! I got to test out my DeSoto Sport Liftfoil Speed Trisuit.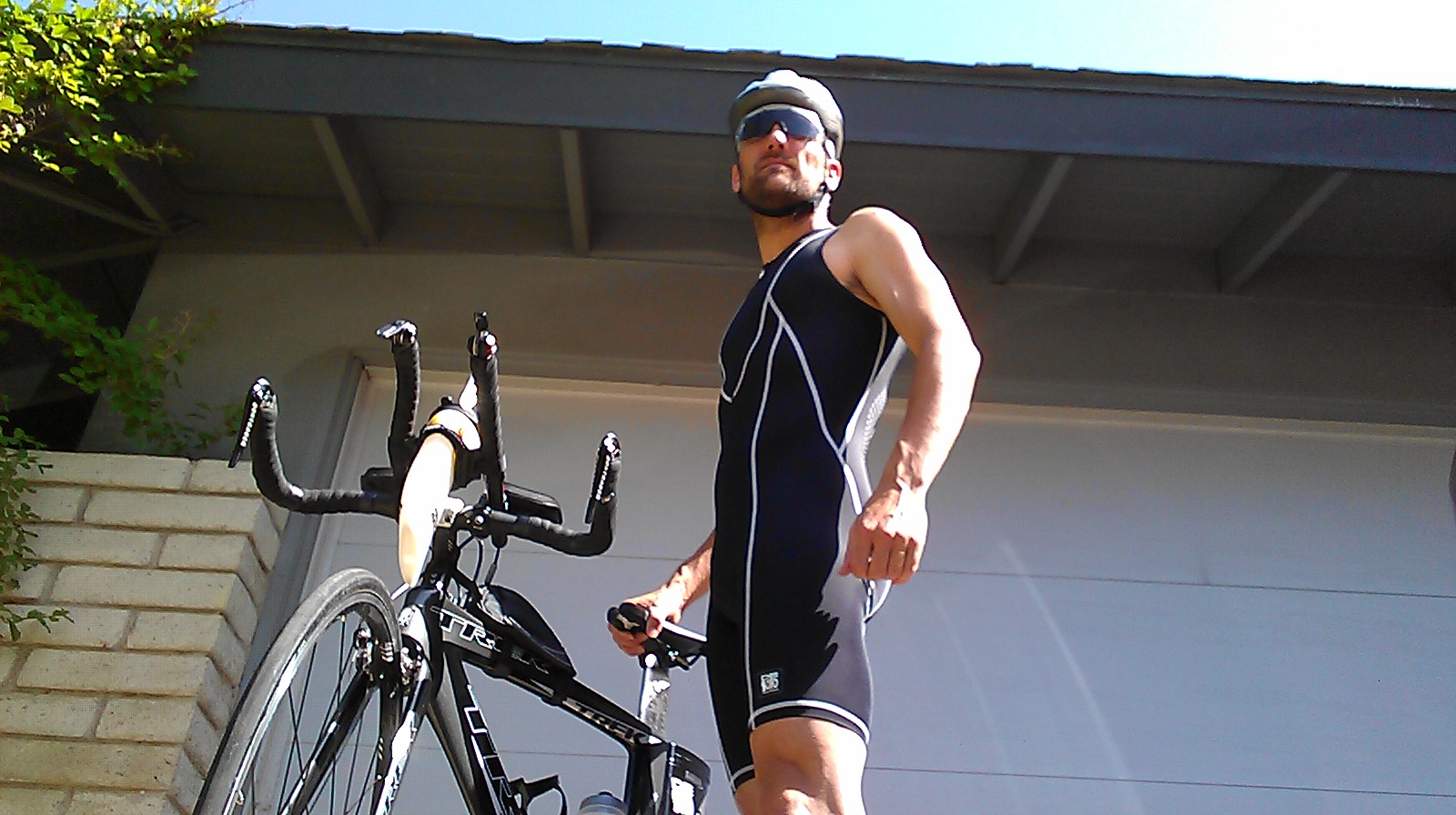 This is a great piece of technology! It's a one piece suit made so that I can wear it all through the Swim, Bike, and Run in a Triathlon. Its made from compression material and helps to prevent fatigue. When I used it today, I set a Personal Record on a Stava.com segment even though I was using non-racing wheels and swirling winds abound. And I still haven't shaved 😉 ! Then I got to spend the day with my daughter as she climbed at Action Sports.
Then finished the afternoon off with a swim and Grammy and Papa's House.
After dinner I got in my Asylum – Vertical Plyo workout in. Ready for tomorrow's Strength session and hopefully a swim.